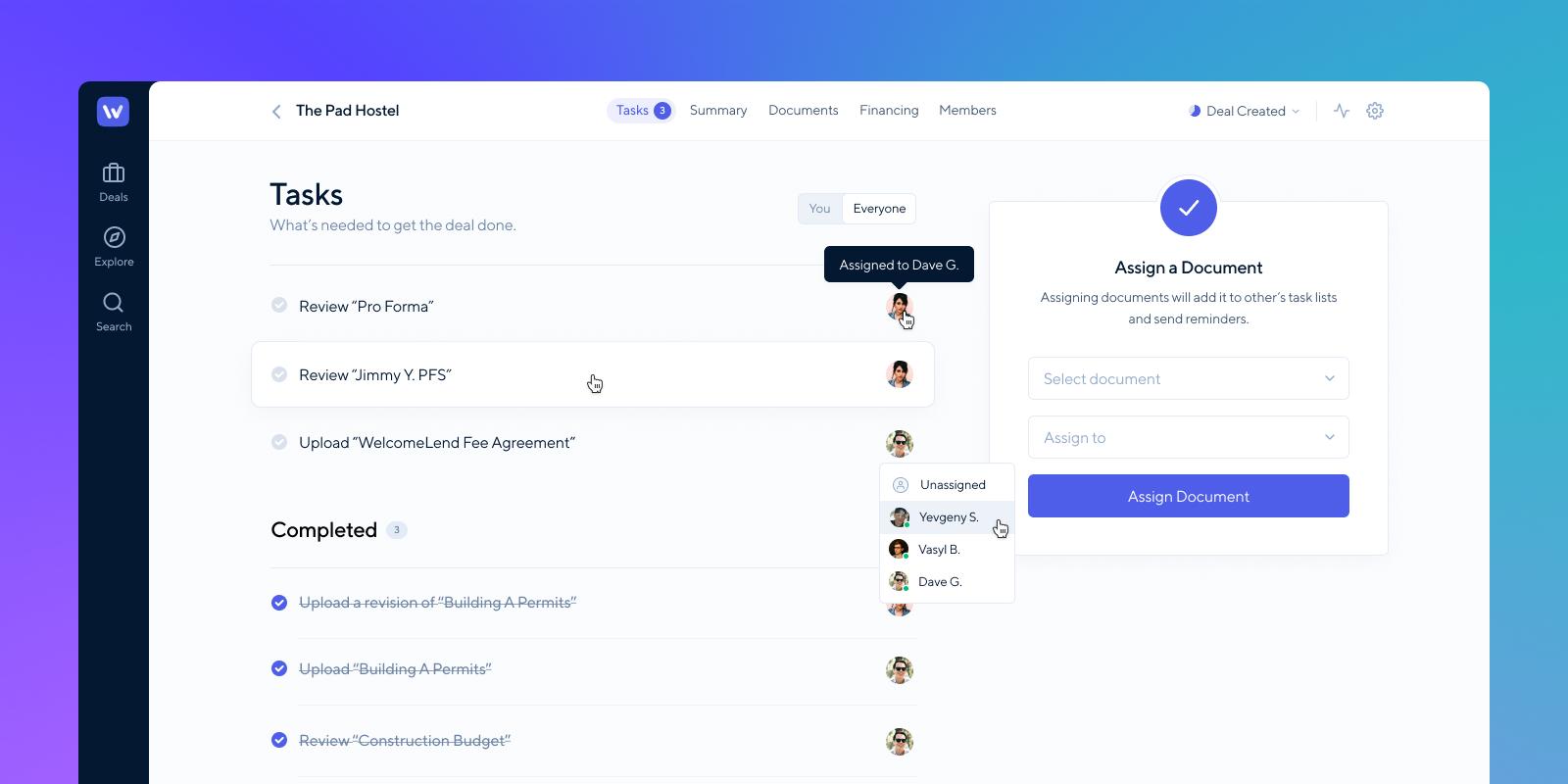 Tasks
We're super excited to share our latest update: Tasks! We've added a new tab to our deals which make it easy to see what the next immediate steps are to move your deal forward. Too many emails and reminders are sent manually trying to assign responsibility and collect documents during underwriting and closing. The process is clunky, requires overhead for our team, and there's no "one place" to look at what needs to get done.
We're solving this by making it incredibly simple to assign responsibility for documents, then our platform automatically creates the tasks to match. Outstanding task notifications and reminders are automatically delivered, keeping everyone on top of what needs to get done.
Auto Assignment
A common issue with approval workflows is that a task should bounce back and forth between parties responsible for each step. This can work with purely "manual" assignment, but why not help our users and do some of that work for them?
We solved this by creating conditions to "auto assign" responsibility for tasks using natural workflows. For example, if a borrower uploads a new document, responsibility for that document is instantly auto assigned to the WelcomeLend team, a task is created to "review" it, and an email notification is sent.
This is a simple example, but in aggregate, Tasks and Auto Assignment make the process of "pulling everything together" faster and simpler. There's one place to answer "what needs to get done and by whom".